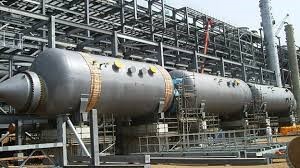 Julinat Technical Services Ltd is dedicated to total quality at delivering of genuine product and services. Always at client's service for all your heat exchanger needs. In addition to our expert cleaning and repair capabilities, our Engineering Services and project department provides thermal and mechanical design, drafting, price estimates, and purchasing of materials.
Thermal Design
JTSL Heat Exchangers provides a thermal design, which is rendered using Heat Transfer Research, Inc. (HTRI) to achieve an optimum design. This method provides the most suitable exchanger technology with maximum reliability and efficiency.
All exchangers are designed in accordance to the Tubular Exchanger Manufacturers Association (TEMA) designation of heat exchangers including shell and U-tube exchangers for single phase, multi-phase and multi-component condensers (horizontal, vertical, and reflux) and reboilers (kettle, thermo siphon, and falling film).
JTSL qualify and certified engineering and project team can also provide troubleshooting to analyze exchanger performance issues and propose practical solutions to restore or enhance function.
All repair is carried out with a reasonable and minimal cost.
Mechanical Design
We provide complete mechanical design using PV Elite /Code Calc software. Our exchangers are fabricated in accordance with American Society of Mechanical Engineers Section VIII, Div. 1 and 2 standards, as well as TEMA, National Board Inspection Code, and American Petroleum Institute specifications.
Our heat exchanger designs include fixed tube sheet, U-bundle and floating head pull through bundle types.